Hotel Plaza Nof HaGalil is a large, splendidly designed hotel with meticulous architecture (by the creator of the global Marriott chain). It stands tall like a cliff in a high strategic location overlooking the entire area. The unique location of the hotel makes it very visible in its surroundings providing a beautiful view of the entire Galilee and the Old City of Nazareth. Nof HaGalil is a city located in the heart of the Galilee region, close to nature, its mountains and the Sea of Galilee. It is surrounded by authentic aromas and flavors and by attractions that magnetize pilgrims and tourists from all over the world. The hotel has recently gone through a major upgrade, providing its guests with a pleasurable hosting experience spanning 270 state of the art suites and rooms that are stylishly designed offering various hosting categories to single guests, couples, tourists, families and business persons. To provide our guests with the most comprehensive experience possible, Hotel Plaza Nof HaGalil also offers a swimming pool and toddlers pool (in season), a health club and spa, a gym equipped with modern sport and fitness facilities, a dry and wet sauna and a heated jacuzzi. For families with children we offer a children's club that keeps the little ones busy while their parents can relax and enjoy a pleasurable holiday. The hotel also features two kosher restaurants, a synagogue, a business lobby and several event venues of different sizes that can be used for conferences, business events, seminars and family functions. 
Hotel Plaza Nof HaGalil currently offers its guests 270 gorgeous rooms that are meticulously maintained and fully equipped. They extend over the hotel's 10 floors and include accessible rooms for the disabled. 
Families, couples and business people can have their every need catered to in our different rooms and suites and can enjoy the abundance of services offered at the hotel by our highly experienced staff:
swimming pool, gym, buffet, restaurant, conference hall and fully equipped business lobby.
All of the amenities provided in our rooms have been designed to cater to our guests' needs, just like every other hotel facility that will completely upgrade your holiday. The hotel has recently been refurbished at a considerable investment of funds and planning efforts, taking it several steps ahead and making it one of the most sought after hotels in the area.
The hotel was originally planned and designed by a French architect in collaboration with the architects Meir and Shmuel Pinchuk, and today it evokes in anyone who sees it the wish to visit as a guest and enjoy its exquisite services.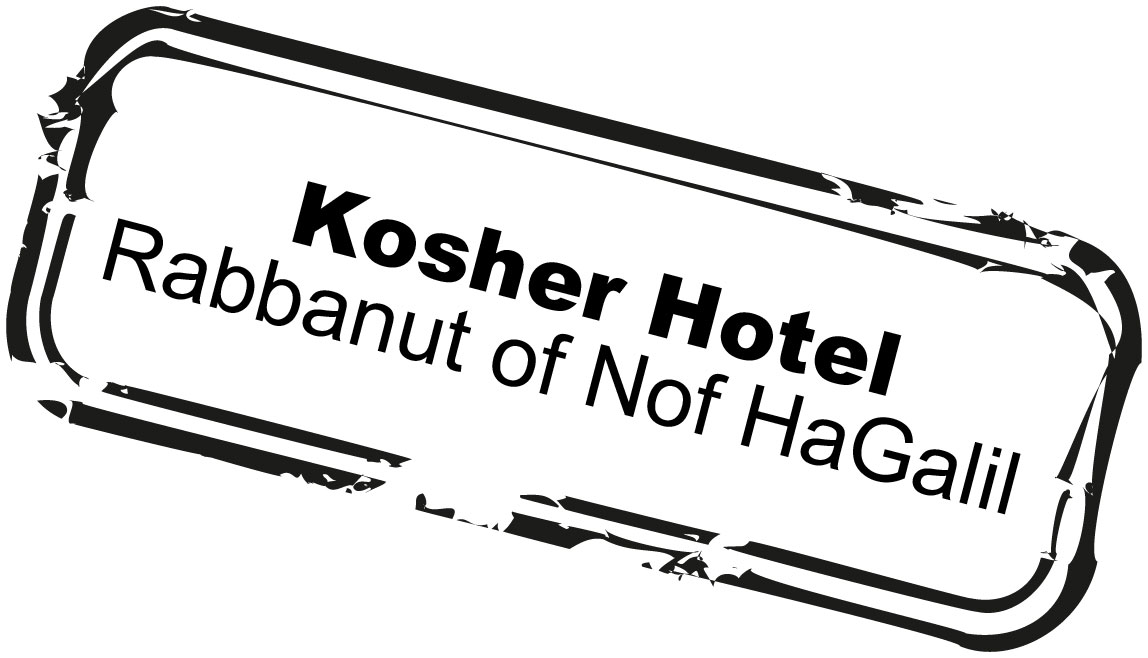 The hotel's location is something that cannot be ignored: the city of Nof HaGalil, adjacent to Nazareth, one of the most unique cities in the world. Old Nazareth as well as the new city attract millions of pilgrims and tourists that visit it from all over the world. Its holy places serve as a magnet to many Christians. The holy tourist sites as well as the bubbly market, modern shopping malls, diverse shops and excellent local restaurants have made the city a highly sought after place to stay for a holiday. Summer and winter alike provide an answer to anything a tourist may want. In the summer you can tour the city by car or by foot and even go to other places outside of the city around the Galilee region. In the winter or autumn there are spectacular musical events and the diversity is high.